Welcome To RDD RAJKOT
Gujarat is fast becoming the most vibrant state with rapid industrialization and economic growth. The Directorate of Employment & Training, Government of Gujarat has been in the forefront of implementing various skill-building programmes with the aim of helping people to get jobs and this in-turn facilitates Industrial Development.
Our Profile
At present 287 Govt.ITIs, 497 Grant-in-aid & Self-Financed ITCs and 48 Employment Exchanges are functioning under this Directorate.
Vision
Vocational Training makes a vital, ongoing contribution to the community by providing opportunities for young people to access quality training. Our vision is to be recognised as India's leader in the provision of services to the skill training sectors. For us, every work is worship.
Mission
To enhance global competitiveness in Gujarat through a quality and productive workforce by developing demand driven, standardized, dynamic and integrated technical & vocational training service. To function as the Organization that produces Skilled Personnel to the level of National & International skills standards and to proactively support the development of Gujarat's skill training systems for the benefit of students and the State through provision of relevant regulation.
Our Achievements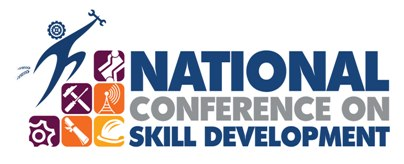 "National Conference on Skill Development"
Skill and knowledge are the driving forces of economic growth and social development for any country. Skill development is critical for achieving faster, sustainable and inclusive growth on the one hand and for providing decent employment opportunities to the growing young population on the other. Countries with higher and better levels of skills adjust more effectively to the challenges and opportunities of world of work.